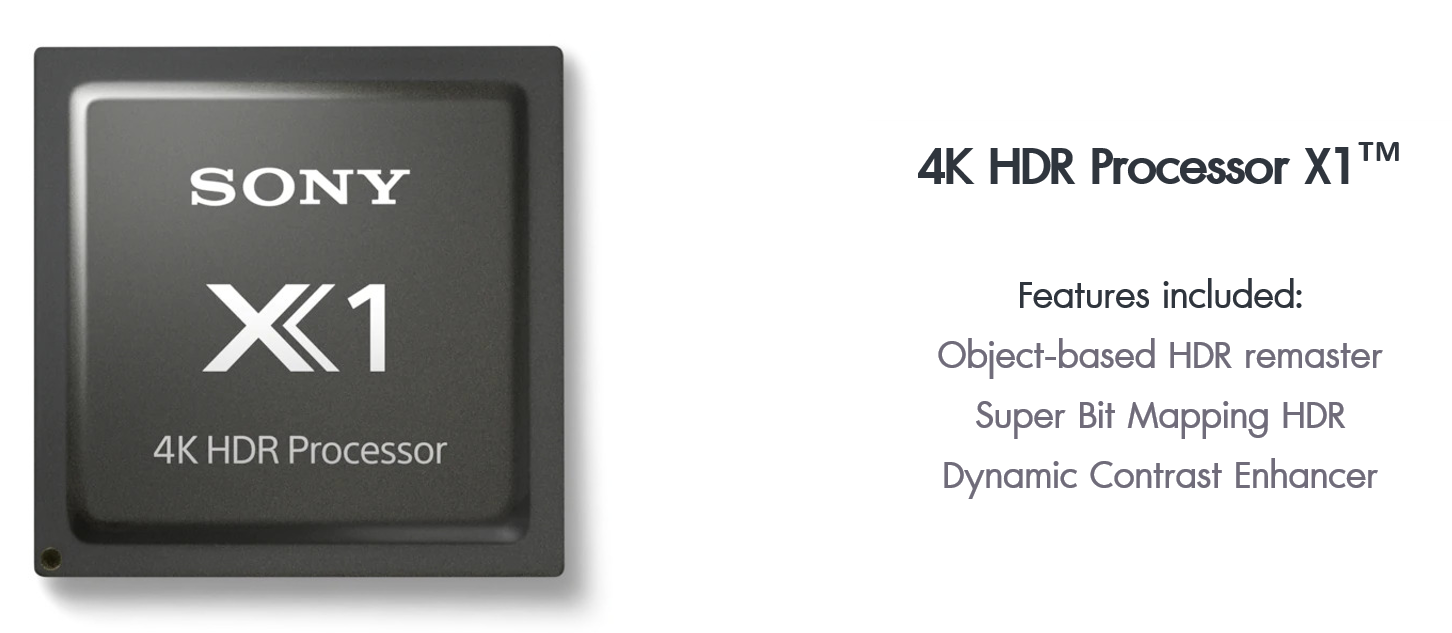 Object-based HDR remaster
- Making colour and contrast more real -
With Object-based HDR remaster, the colour in individual objects on screen is analysed and the contrast adjusted, unlike most TVs where contrast is only adjusted along one black-to-white contrast curve. Because objects are remastered individually, this TV can reproduce greater depth, textures and more realistic pictures.

Super Bit Mapping™ HDR
- Less banding for a smoother picture -
There are thousands of tones, shades and gradations of light in a sunset. Super Bit Mapping™ HDR reveals them all. It creates smooth, natural TV picture quality as you watch, without the "banding" that can occur on other TVs.

Dynamic Contrast Enhancer – 4K Processor X1™
With Dynamic Contrast Enhancer in the 4K Processor X1™, the range of brightness is continually optimised frame by frame. It adjusts levels according to what's happening on screen – even on TVs without X-tended Dynamic Range™.