Making Every Workday Simpler and Smarter
Your employees deserve a productive working environment where they can focus on maximizing their own contribution – and collaborate more effectively with other staff, free of unwelcome distractions. Our TEOS corporate solutions make the workplace a smarter, more productive place for everyone to get the job done with more efficient use of resources, reduced operational costs and much less hassle for all your people.
Discover TEOS
TEOS is our complete suite of workplace management solutions. Orchestrate your entire workspace centrally, with personalised signage, efficient room booking and technologies to enable more efficient communication and collaboration and make the smart workplace a reality.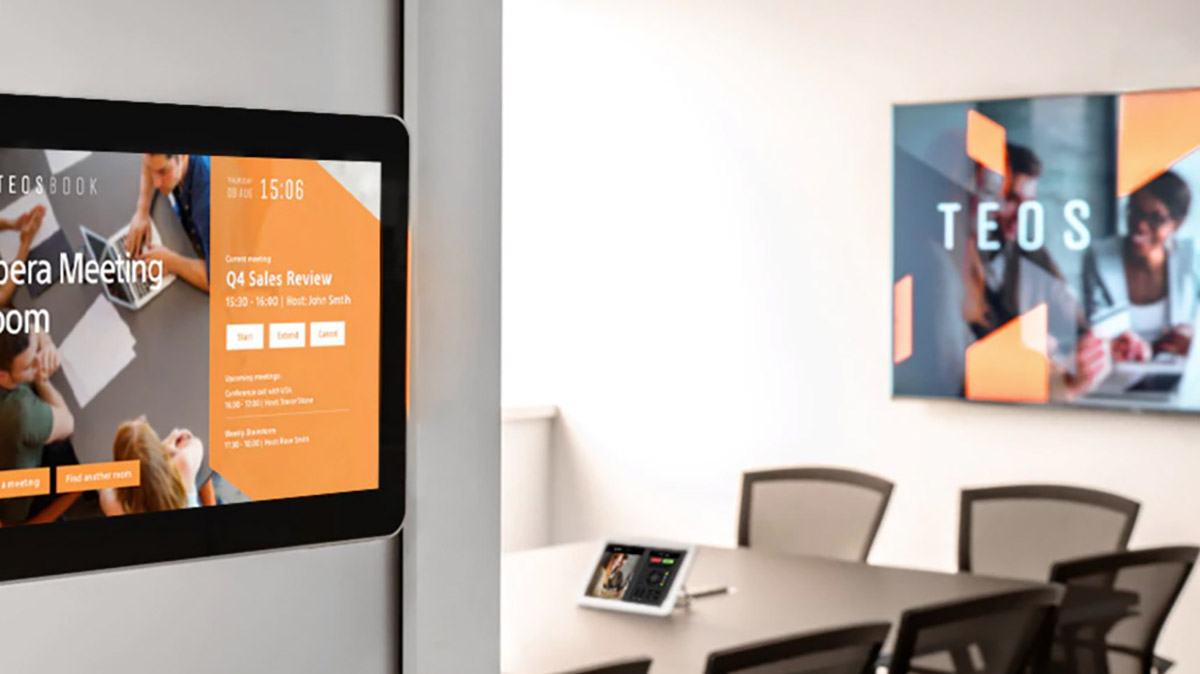 Make All Your Spaces Perform
As people move through the workplace Sony corporate solutions help them be more efficient and productive.