Thinker Connect 2 in 1 Clip-On Interactive and Video Conference Solution
Industry's First Interactive/Touch-enabled
VC Camera Solution with Noise-cancellation Mic Array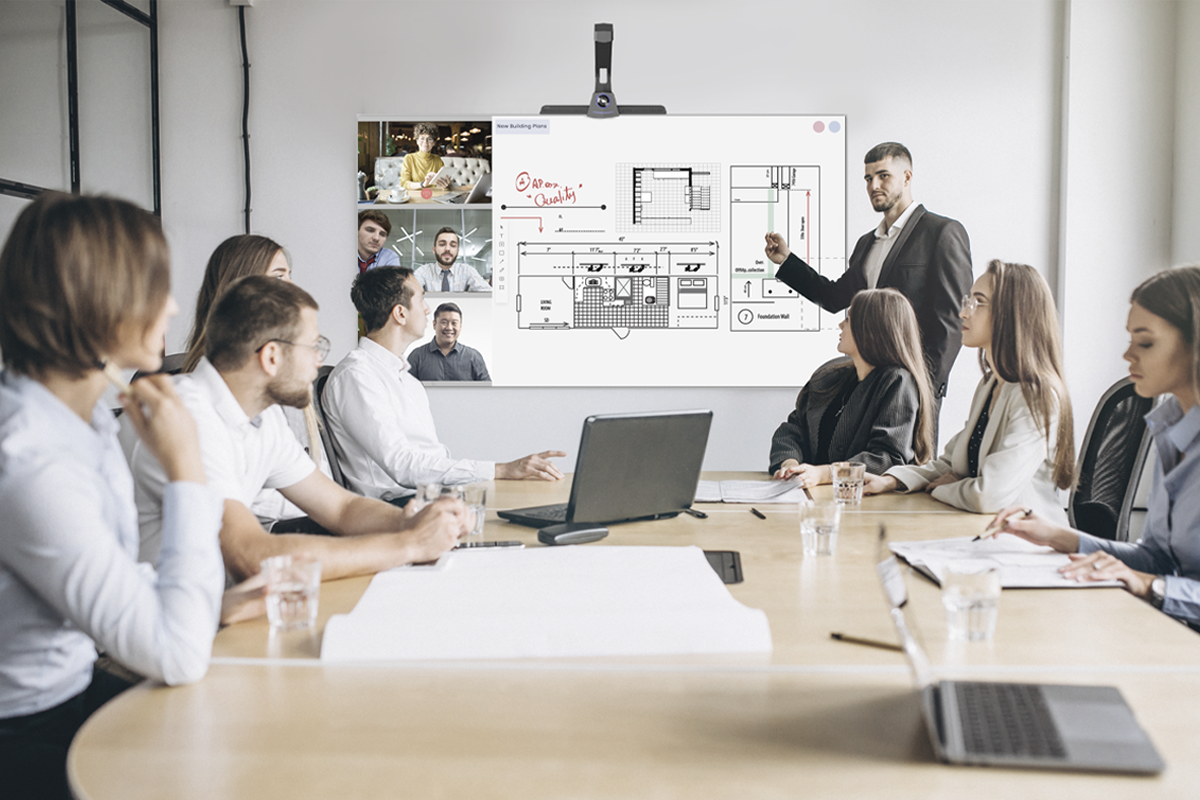 Clip-On Interactive Whiteboard
Converts any TV / LED display panel (32" to 75") into a touch enabled
interactive digital whiteboard for brainstorming,
ideation and presentation.
Built-in advanced white-boarding software, with a gamut of tools and features for enhancing your presentation
Powerful 1080P Wide angle Camera
Full HD 1080p image sensor – Captures clear video delivers an
immersive video in the meeting room
Super wide 110° field of view – allows everyone in the room to be seen, even those close to the camera or seated at the edges of the room.
Magic Framing: Vibe AI detects the people and automatically frames them at the best position possible. The lens zooms in and out whenever it senses motion to adjust the frame accordingly. The transitions are perfectly fluid, delivering a natural video meeting experience. The footage captured is therefore crisp and of high quality.
Acoustic quad MEMS mic array
Built-in beamforming mics are optimized for powerful pickup
range of 5 meters.
Voice Activity Detection (VAD) , Direction of Arrival (DOA) and Acoustic Echo Cancellation (AEC).
Enables Conversational UI
Simple and convenient installation