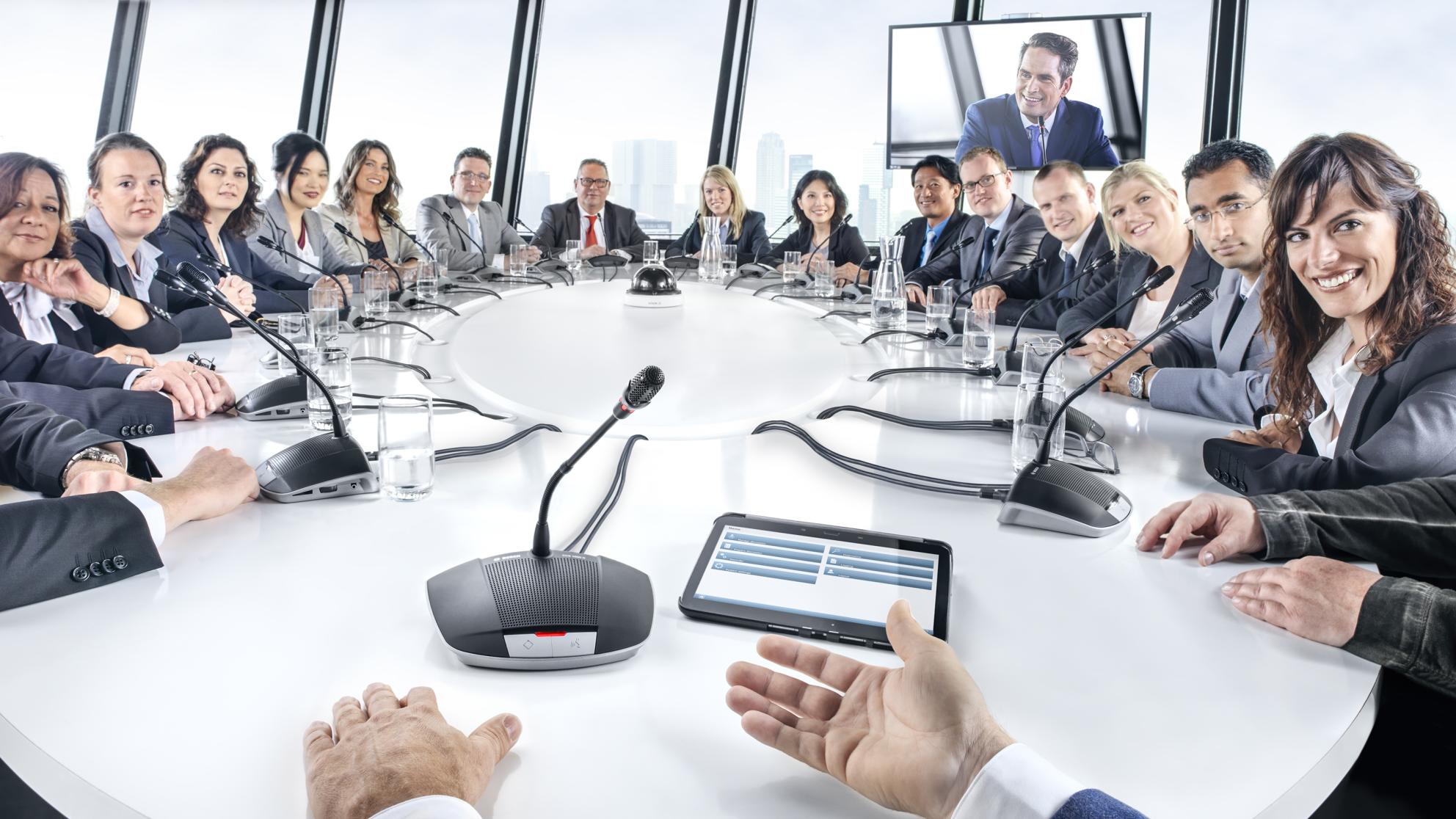 CCS 1000D Digital Discussion System
Advanced digital control in a plug-and-play cost-effective solution
Innovation :
Excellent speech intelligibility


CCS 1000D delivers excellent speech intelligibility thanks to advanced digital audio processing and superior microphone and loudspeaker performance. The loudspeaker and microphone are activated simultaneously to create a more natural face-to-face meeting feel. The system also utilizes built-in Digital Acoustic Feedback Suppression (DAFS) so you can reach higher volumes without causing any 'howling'.
Advanced configuration and control
For more advanced control of the meeting the chairperson can connect a laptop, tablet or PC to the system providing ability to manage the discussions. The web browser enables advanced setup configuration including camera control and audio output configuration. It also enables the maximum number of active microphones to be set to 25.
Recording with confidence – always
The system can digitally record and playback more than 4,000 hours of discussion using a single 128GB USB stick and also record up to eight hours of discussion on its built-in internal memory. Recording and playback is done via either the Control Unit or via the web browser.

HD Camera control
Up to six HD cameras can be easily connected to the system without needing additional software. The resulting video will always present a crisp, clear image of the active speaker.

Energy saving mode
CCS 1000D includes a unique "Energy saving mode" that automatically switches the system off after two hours of inactivity to save energy and prolong system lifetime.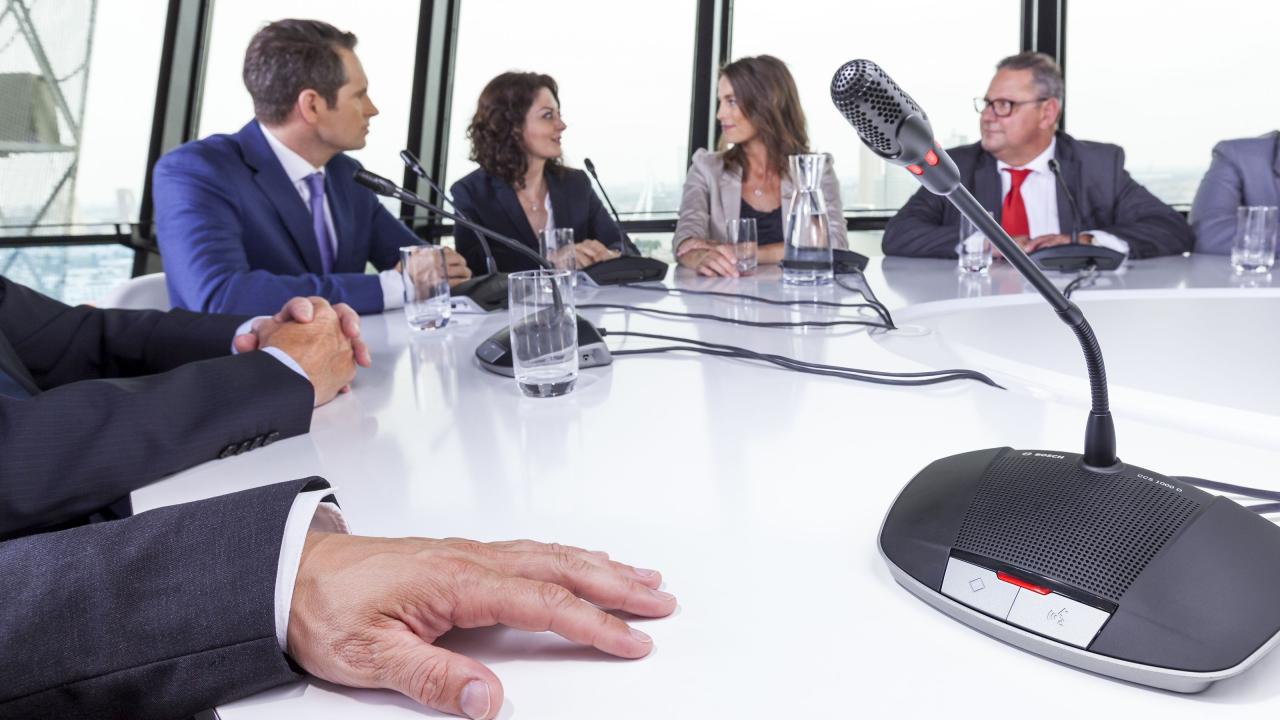 Discussion device Features :
Enables participants to speak and listen to the proceedings.
Can be used either as participant or chairperson device.
Enables chairperson to mute microphones of participants.
"Possible-To-Speak" indicator
"Request-To-Speak" indicator
Cable lock facility
GSM immune
Built-in loudspeaker
Microphone: with mic-LED indicators, flexible stem (either 38 or 48 cm length)
Headphone socket with built-in volume control.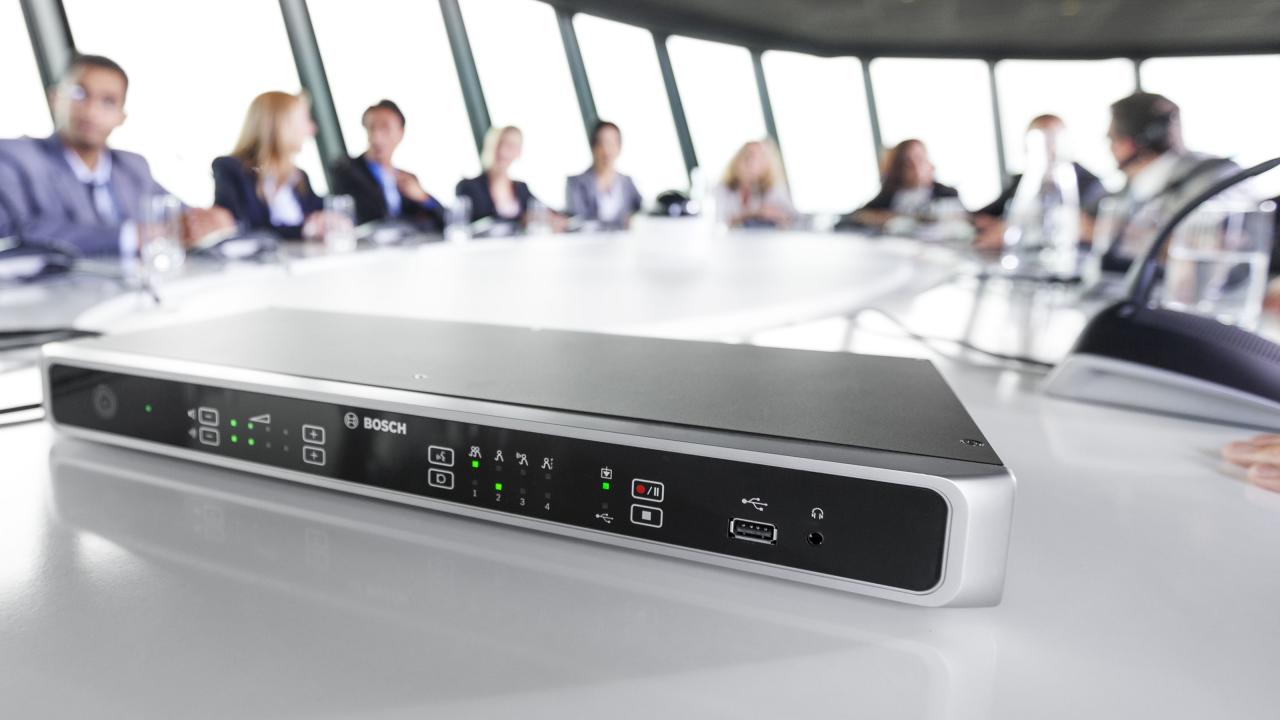 Control unit Features :
Control all system elements – up to 245 Discussion devices per system.
Intuitive control of microphone operating mode and loudspeaker volume via front panel capacitive buttons.
Advanced configuration and control via built-in web browser and tablet.
Native support for automatic HD camera control
Internal recording for up to eight hours
External recording via USB up to 128 GB (>4,000 hours)
Built-in Digital Acoustic Feedback Suppression (DAFS)
Optimized for courtroom usage with four individual microphone outputs.
Built-in loudspeaker and headphone socket for monitoring the proceedings