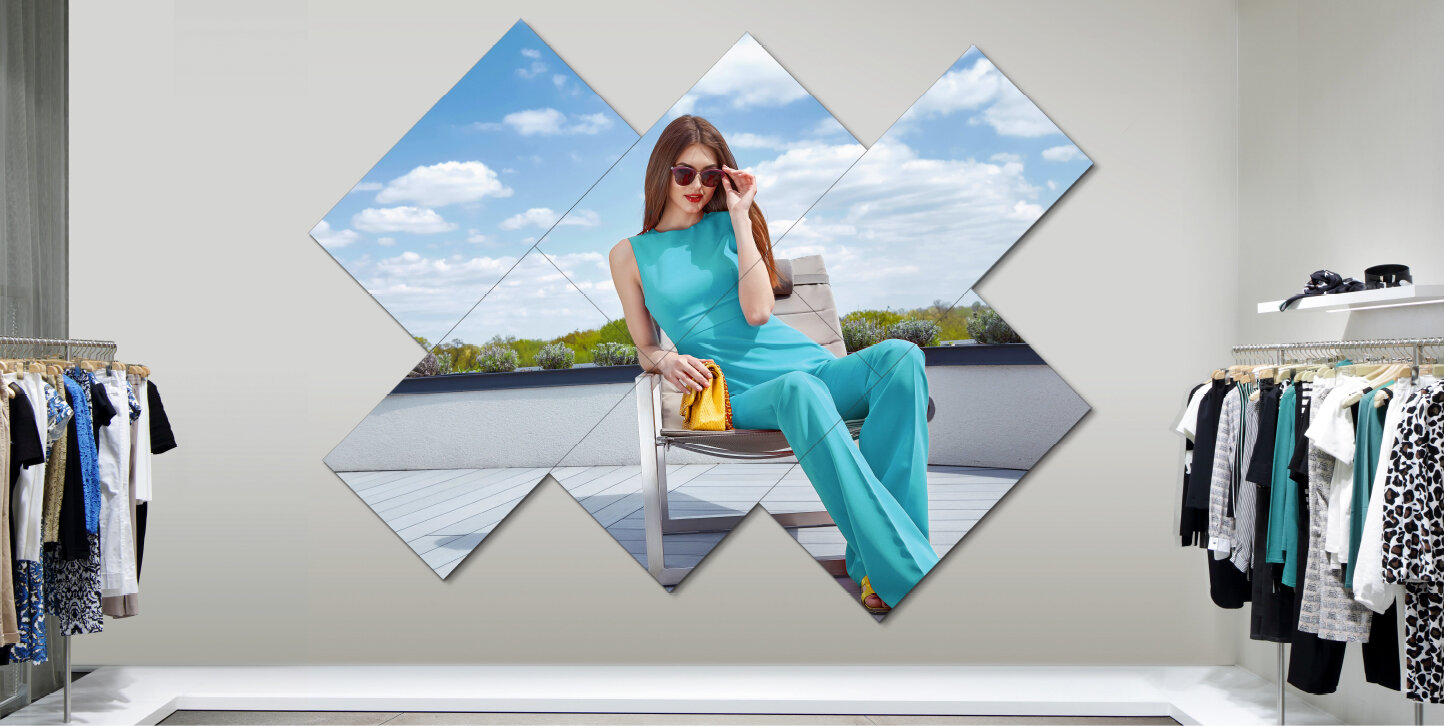 55L18H5K HISENSE VIDEO WALL ขนาด 55 นิ้ว
Bring a Powerful Visual Experience Beyond Your Imagination

Product Hilights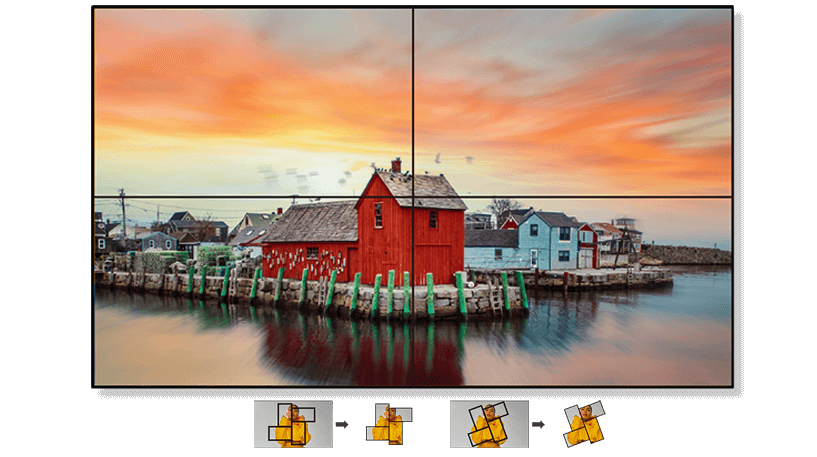 ENB 500nit L18H5K Series
Create a powerful visual experience with our videowalls. Illustrating video content more smoothly and with the least amount of visual interference, our displays come with ENB (Extra Narrow Bezel) designs.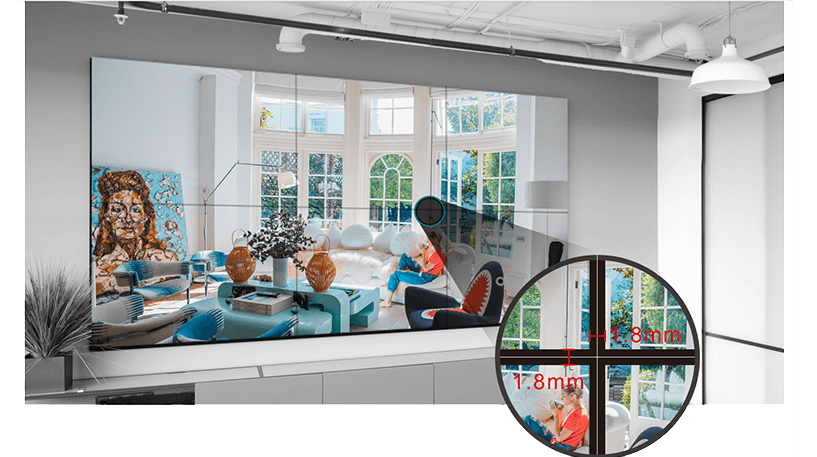 Narrow Bezel Design
1.8 mm extra slim bezel types enable elegant and seamless display with minimal content discontinuation. Hisense Video walls cultivates a chic environment for your business.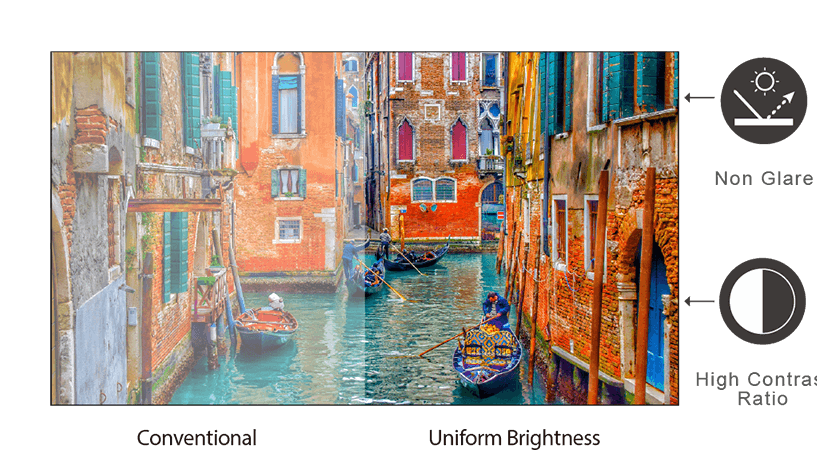 Achieve Brilliant, Glare-Free Picture Quality
By Creating a seamless and striking visual experience, our video walls can display your content in picture perfect resolution.
By combining with a bright, non-glare panel, the extreme narrow bezel video wall delivers memorable content even under ambient light.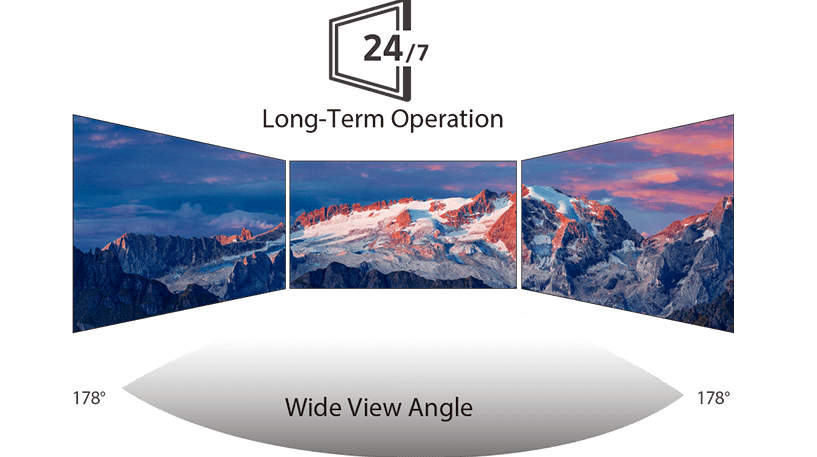 Reliable 24/7 Continuous Long-Term Operation


Hisense IPS displays present the most clear image in both landscape and portrait orientation without any image distortion. IPS also provides 178 degree ultra-wide viewing angle, displaying the most accurate image quality. With continuous 24/7 operation, you can deliver vivid messages around the clock, without worrying about darkening panels.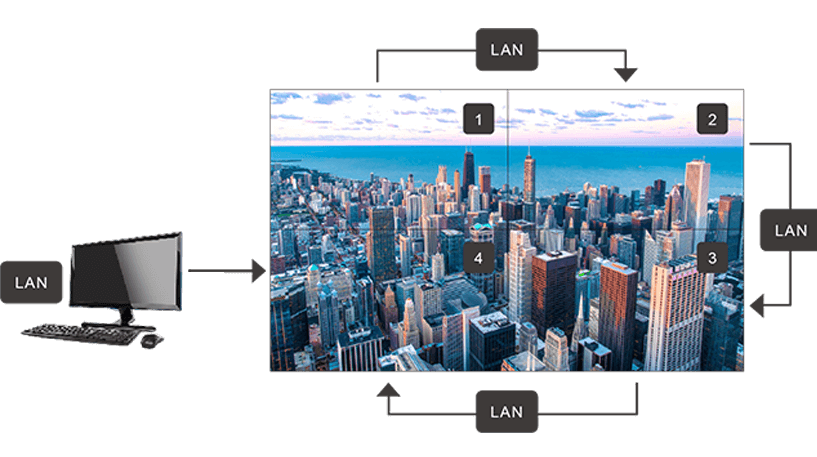 LAN Daisy Chain Management
A LAN daisy chain allows you to execute commands to control and monitor video walls. Our Videowalls can be remotely controlled over RS232 Loop configuration. This eases the installation of all Video Wall displays by controlling and configuring the units via PC at the same time.