LMD-XH320MT 32-inch 4K 3D/2D LCD Medical Monitor)
The 32-inch medical grade widescreen LCD monitor can display very high quality 4K Ultra HD colour video images in 3D and 2D from endoscopic/laparoscopic cameras, surgical microscopes and other compatible medical imaging systems. Its ergononic design is optimised for environments such as hospital Operating Rooms, surgical centres, clinics and doctors' offices. Offering four times the pixel count of Full HD, the LMD-XH320MT provides a clearer view of fine details than conventional medical monitors. Its increased resolution also maintains picture quality when viewing zoomed images, as well as supporting multiple picture display modes for enhanced operability in the OR. The Anti-reflection panel ensures clear, high contrast images by controlling light reflections and dispersion within the LCD panel. The monitor's advanced panel design is teamed with powerful Sony digital signal processing to provide a wider colour gamut than ordinary LCD medical monitors. 3D Advanced Image Multiple Enhancer (A.I.M.E.™) technology can be used to accentuate subtle colour differences or highlight the outline structure of displayed objects.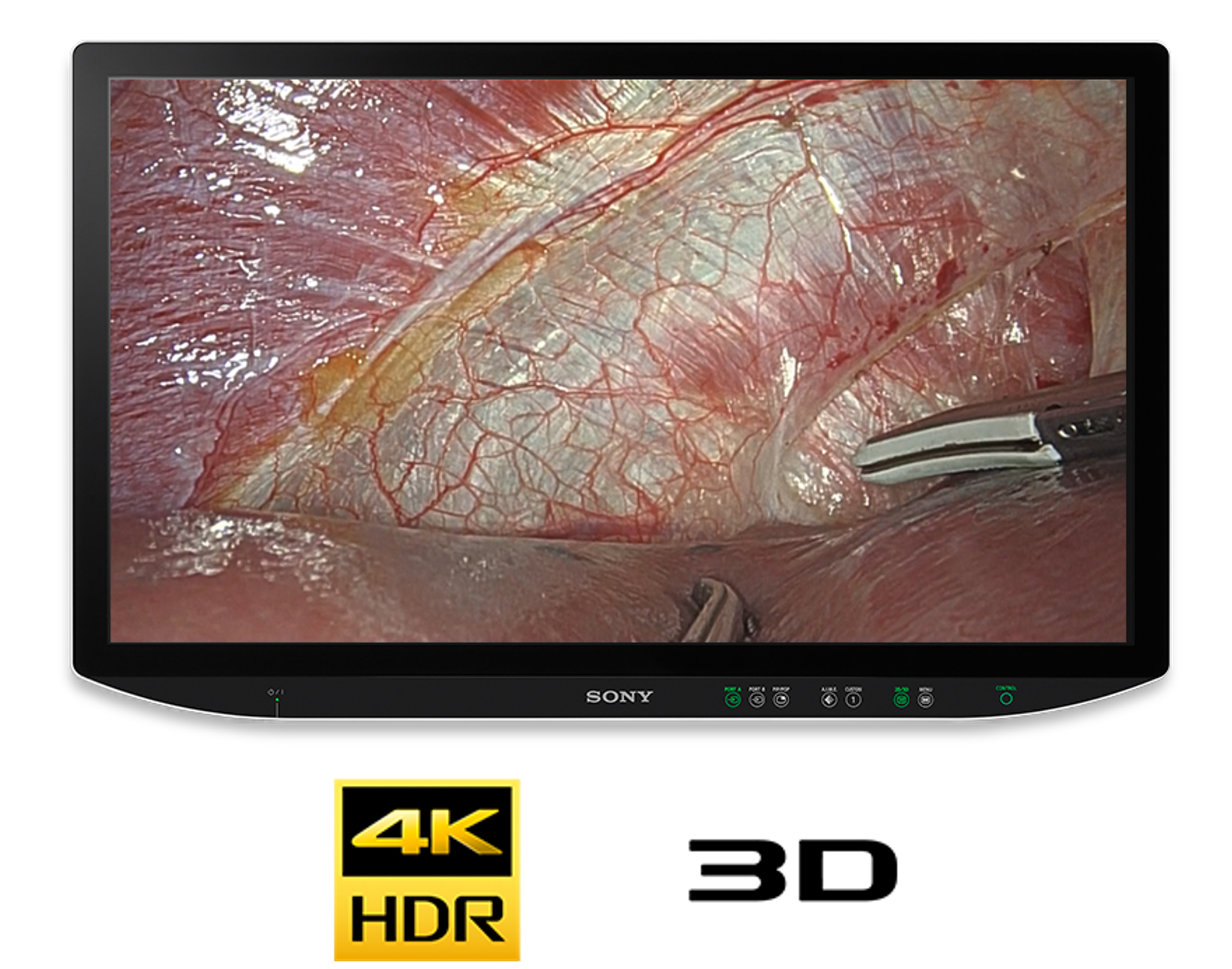 Versatile, high-performance 3D/2D surgical displays
This slim, easy-to-use LCD surgical monitor displays very bright, high contrast 4K HDR images with a wide colour gamut in 3D or 2D. The 32-inch LMD-XH320MT is designed for smooth integration in Operating Rooms, surgical centres and medical classrooms, with versatile connectivity options, advanced imaging features and a flat, hygiene-friendly design.
Exceptional image quality
The LMD-XH320MT displays bright, high quality 4K Ultra HD images in either 3D or 2D with a resolution of 3840 x 2160 pixels (16:9 screen aspect ratio). Sony's unique local dimming panel technology ensures high contrast images that reveal fine detail in highlights and dark shadow areas. In addition, the anti-reflective panel structure helps surgical teams see clearly, even under the glare of direct lighting in the OR.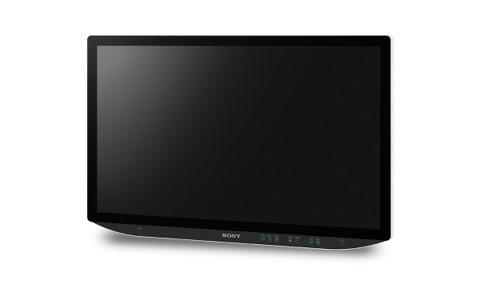 High brightness and contrast
The LMD-XH320MT features Sony's unique Local Dimming Technology, which controls the LEDS individually according to the scene and optimizes the brightness. This enables a peak brightness (panel specification) of 1,750 cd/m2 with a contrast ratio of 1,000,000:1.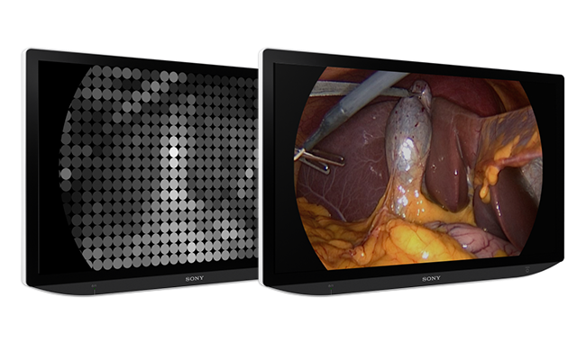 HDR compatible
When receiving HLG (Hybrid Log-Gamma) signals from a compatible imaging system, the LMD-XH320MT can accurately reproduce HDR images with a wider range of brightness levels, greater contrast and rich colours.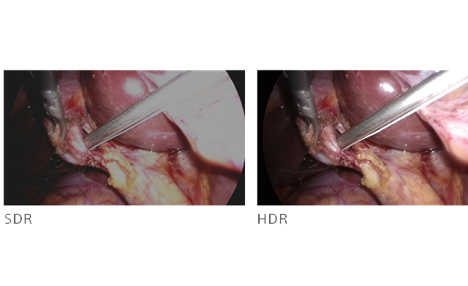 Anti-reflection panel structure
The monitor's design minimises reflected glare in brightly lit ORs, including distracting reflections from surgical lights. The panel's anti-reflection structure reduces light dispersion, ensuring high-contrast images under a wide range of illumination conditions and viewing angles.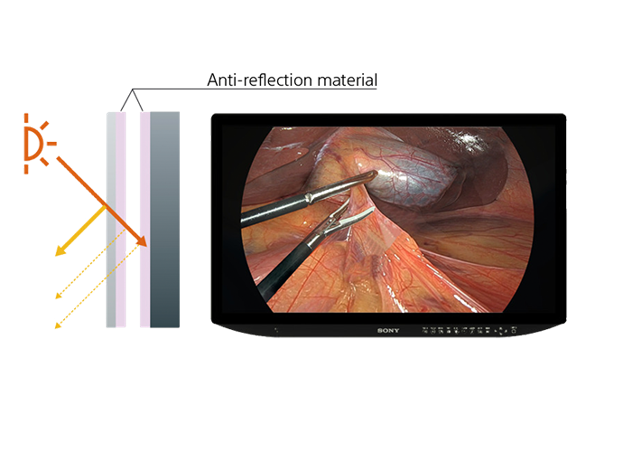 Wide, accurate colour reproduction
The display's advanced LCD panel and signal processing technology supports highly consistent, accurate reproduction of a wide colour gamut. This complies with ITU-R Recommendation BT.2020 that represents a significantly wider gamut than the BT.709 colour space, allowing superior colour reproduction and more realistic visualisation.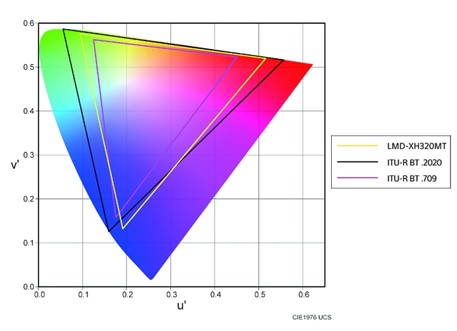 Extensive 3D display options
The LMD-XH320MT can display 3D and 2D signals in HD and 4K. Connections for SDI (12G/3G), Display Port, DVI, and HDMI signal inputs support a variety of different 3D and 2D formats such as side-by-side, line-by-line, and top & bottom. Dual stream is available when accepting an HD 3D signal via SDI3D/2D operating mode can be changed directly with the button on the front panel, with selected mode indicated on the display.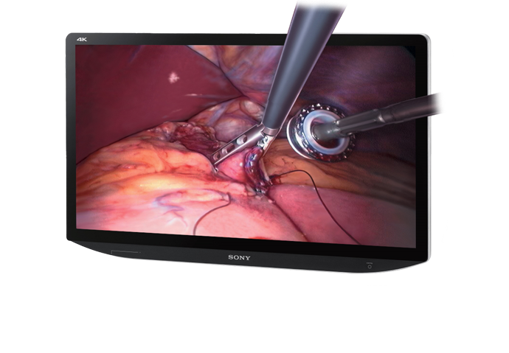 A.I.M.E.™ technology
Sony's A.I.M.E. (Advanced Image Multiple Enhancer) technology improves visibility of displayed images to assist surgical teams. Structure Enhancement improves recognition of an object's outline, allowing structures to be seen more clearly with increased sharpness. Colour Enhancement allows tonal differences to be manipulated for greater visibility. Shadow Enhancement improves visibility of details in dark areas.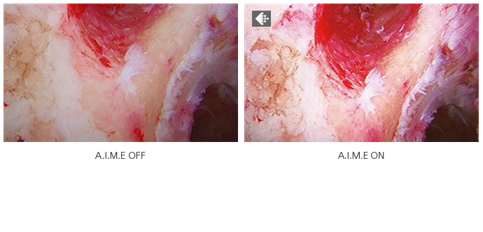 Multiple display modes
Alongside a choice of standard display modes – side-by-side, picture-in-picture (PIP) and picture-out-picture (POP) – V Full mode lets users change smaller POP images to be enlarged and displayed full screen. Either or both POP images can be enlarged by the user as required.


Clone output
The exact image displayed on the monitor – including display settings such as A.I.M.E. or picture-in-picture – is output for simultaneous viewing on a secondary display. This allows OR staff and students to view the same content that's being viewed by the surgeon on the primary display. The clone output can be rescaled from 4K to HD and vice versa; it can also be used to convert from 3D to 2D if a connected monitor or recorder only accepts 2D input signals. HDR (HLG gamma) can be converted to SDR for monitors or recorders that only accept SDR signals.

Designed for easy hygiene
The display's smooth surface, streamlined back shape and small vents allow easy wiping of liquids and gels off the LCD panel, control buttons, and rear cover, supporting high standards of disinfection and cleanliness in the OR.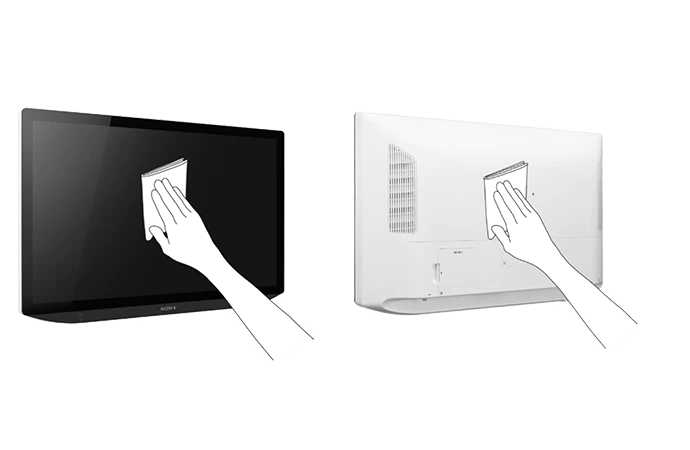 Intelligent cabling
All signal cable ports face downwards to allow neatly organised cable connections. Three cable access points with covers further simplify cabling to meet a wide range of installation needs.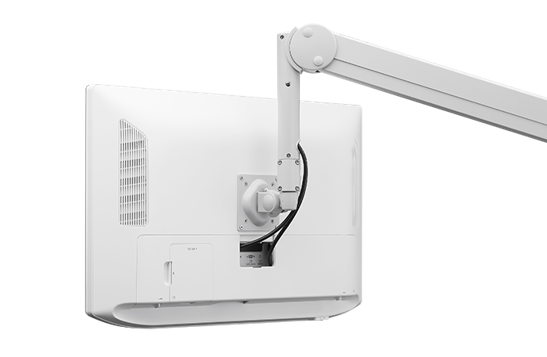 Extensive connections
Connections are provided to support a wide range of 3D and 2D video signal inputs from clinical modalities including SDI (12G/3G), Display Port, HDMI and DVI.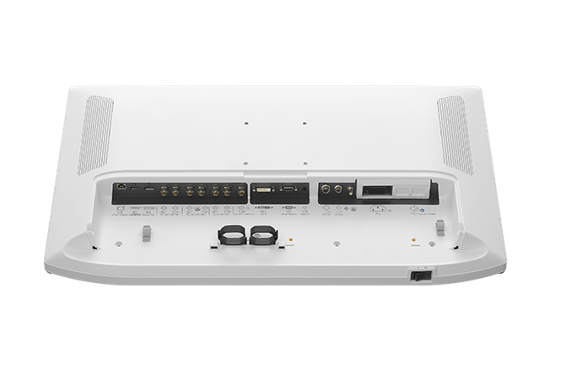 Product Highlights
31 5/8-inche medical LCD monitor with 4K Ultra HD 3D / 2D resolution of 3,840 x 2,160 pixels that provides four times more detail than Full HD, sharper than conventional medical monitors.

Backlight monitor LED, monitor brightness 650cd/m2 (Typical) 1750cd/m2 (Typical, Peak)
View angle more than 89 degrees Left / Right / Top / Bottom

Number of colors 1,073,741,824 Color and Gramma Mode 1.8, 2.0, 2.2, 2.4, 2.6, DICOM, Hilight, HLG

Versatile input and output HDMI, DVI-D, 12G/3G/HD-SDI, DP input, and 12G/3G/HD-SDI output

Designed for easy cleaning. The smooth and strong screen surface makes cleaning of liquid, gel and disinfection from the LCD panel and control buttons more efficient and protect the screen from being bumped by other devices.

Including image flip, comparable image, image overlay (PIP) and image overlay (POP). Can be selected quickly and easily from both 2D and 3D menus.

Safe to use. The monitor supports standard IEC 60601- 1 medical devices and the safety standards of USA, Canada, and Europe.