Sony delivers innovation across the imaging workflow, from leading 4K, 4K3D and 3D technologies - to the very latest in IP conversion to create smart digital operating rooms. We offer a wide range of medical devices to capture and view medical images, from cameras to 4K surgical monitors. For documentation, we provide recorders, printers and print media.


Sony medical video cameras enable surgeons and clinical staff to capture colour images during microscopy and open* surgical procedures. Surgeons in the OR can benefit from HD image quality in a compact camera head that integrates efficiently with modern surgical microscopes and slit lamp systems. Sony 3D medical cameras capture stereoscopic images in Full HD to provide improved depth perception and spatial orientation compared with 2D imaging. Supporting accessories such as camera cables and AC adapters are also available.

Compliant with safety standards for clinical use, Sony surgical monitors offer surgeons and OR staff a clear view of images from medical cameras and other medical imaging modalities up to 4K resolution, with a wide range of inputs and display modes for seamless integration in modern medical workflows. The full range of Sony medical displays provide high luminance, contrast and image stability.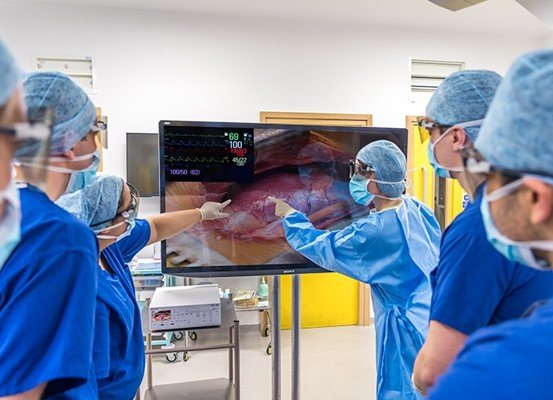 Sony medical recorders and archiving solutions enable you to record, store and access surgical footage on the hospital network and beyond.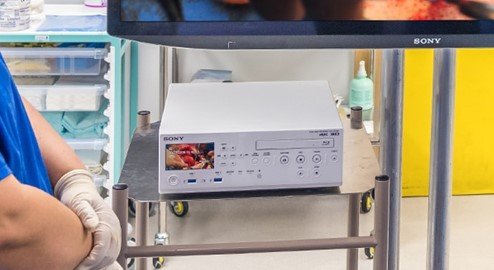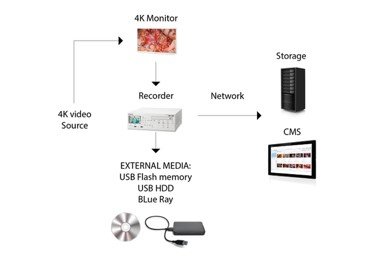 Sony medical printers allow surgeons, OR staff and consultants to create a finely-detailed, long lasting record of images captured with a wide range of medical modalities, including ultrasound systems and endoscopic camera systems. Advanced Sony printing technology produces rapid delivery of high quality prints in black and white or colour. Compact, space-saving printers by Sony can be integrated seamlessly into medical carts, endoscopic trolleys or C-arm systems.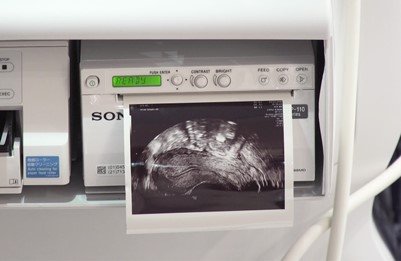 Sony IP Imaging Platform products ensure medical professionals can quickly and easily connect to hospital networks and access patient records effectively.