NUCLeUS™ Revolutionises the Way Students and Staff Connect and Learn from Valuable Medical Content
NUCLeUS transforms the way students and staff can connect and learn from valuable medical content. Clinical teams can stream multiple videos to lecture theatres or conference delegates, together with two-way audio and annotation functions to enrich real-time discussion.

NUCLeUS powerfully manages medical video content – for improved teaching, training and learning. Multiple video sources can be captured or streamed manually – based on user profiles. It offers valuable bi-directional audio communication to any location within the network. And what's more, medical image content can also be stored and accessed from the network – anytime.
Giving everyone a clearer picture
NUCLeUS streamlines the aggregation, management and distribution of high-resolution video content and other patient data across hospital IP networks. The platform is accessible to all staff within the network with appropriate access rights, which means that sharing this high quality data between teams is both safe and easy.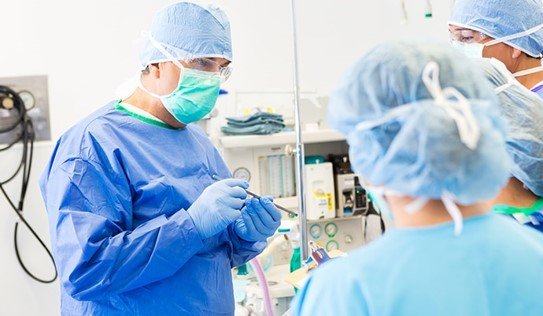 Stream medical video directly into training suites
With NUCLeUS, as surgical teams are working intently inside an OR, examination room or interventional suite, they can stream multiple video feeds to students located in lecture theatres, training suites or any web browser-enabled device elsewhere on campus. It can even stream directly to medical conferences at a remote location.

Share opinions and insights during a procedure
NUCLeUS allows students to be 'present' during a surgery without having to scrub-in – minimising infection risk and reducing distractions for the surgeon. It's now possible to share an accurate visual record simultaneously with two-way audio communication plus the possibility of annotation functions – fully embedded as part of the total platform.
Two-way audio
It's now possible to have direct conversation, using the two-way audio channel through the NUCLeUS interface. This feature is extremely beneficial for showcasing complex methods and taking students through a procedure, step-by-step.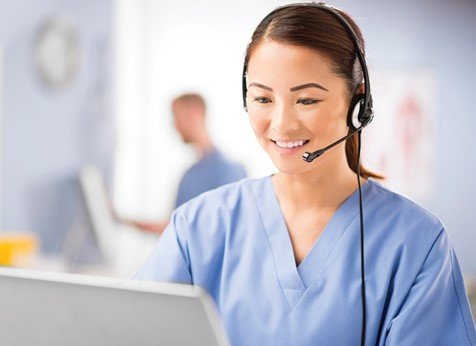 Annotation function
The NUCLeUS annotation function enables staff to make specific notes on areas of interest, on any type of medical content, from video to written notes. The conversation can happen without participants having to be in the same room. The telestration function lets team members annotate simultaneously which can enhance discussions and could ultimately quicken decisions.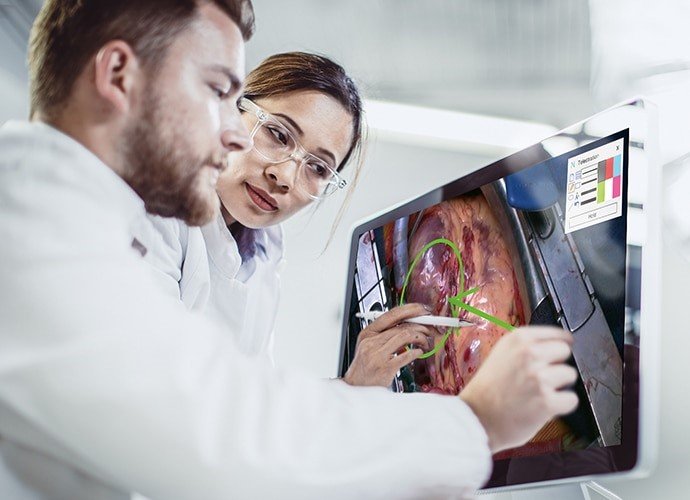 An easy way to interact with colleagues and specialists
With NUCLeUS, even experienced colleagues can reach out to other specialists for guidance on complex clinical procedures to inform their decision making. Clinicians can make use of the two-way audio function together with the telestration smart application to help explain their ideas more visually.

Not just for hospitals
No matter what field NUCLeUS is deployed, perhaps orthopaedics, cardiology or neurology – or perhaps dental or veterinary practices; NUCLeUS can enhance the training and learning workflow, improve the efficiency of how procedures are explained, and bring greater benefits to both teachers and students.