Real-Time Processing and Image Enhancement Features
Advanced NUCLeUS Smart Applications enable a powerful real-time image processing and image enhancements depending on the chosen configuration. Offering additional values to contents, they enhance imaging workflows across hospitals.
*The GUI image on this article is an nel device. example, displayed on a 3rd party's touch panel device.

NUCLeUS Smart Application: Rotation Correction
The orientation of video images from a handheld surgical endoscopic camera shifts with movements of the hand position. This can make it harder for clinical staff in the OR to accurately interpret on-screen images when the horizon keeps changing. The Rotation Correction NUCLeUS Smart Application ensures that video displayed on a connected monitor remains correctly oriented, irrespective of the endoscope's rotational movements and without the need of manual intervention of a member of staff.
Re-set your horizon: The horizon can be re-set at any time via the NUCLeUS user interface, or from a button on the camera head. The rotation correction enhances endoscopic video signals up to 4K resolution in real time with no perceptible delay during a procedure.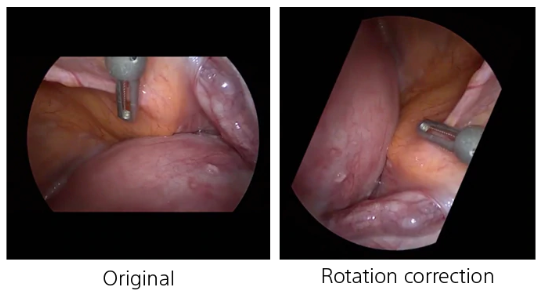 NUCLeUS Smart Application: Telestration
There are frequent situations in the operating room where a surgeon seeks the opinions of another consultant. Traditionally, this has meant inviting colleagues into the OR to view a procedure on site which is a time-consuming and therefore costly way of use of valuable resources. Not anymore. The Telestration feature allows surgeons to seek real-time consultation from colleagues located outside of the OR, in order to facilitate complex evidence-based decision when needed.
Visual annotations: The NUCLeUS Smart Application for Telestration allows the remote addition of visual annotations to camera signals. A colleague viewing real-time video from the OR on a networked computer can add coloured freehand lines, pre-set shapes and text which are superimposed over the live video stream.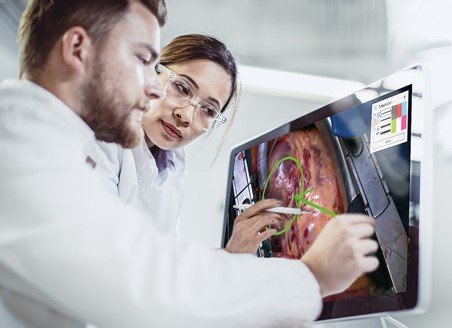 Playback annotations when reviewing image content
Telestration annotations can be viewed back in the OR with no perceptible delay, assisting the surgeon with more accurate decision making. The annotated images can also be broadcast to students in a lecture theatre as a valuable teaching tool.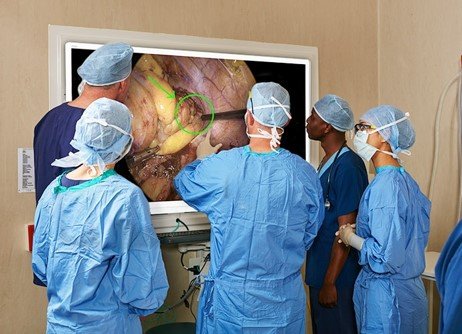 Always looking to the future
Since NUCLeUS is built around open APIs, third-party developers can create new NUCLeUS Smart Applications of their own to join this powerful medical imaging platform.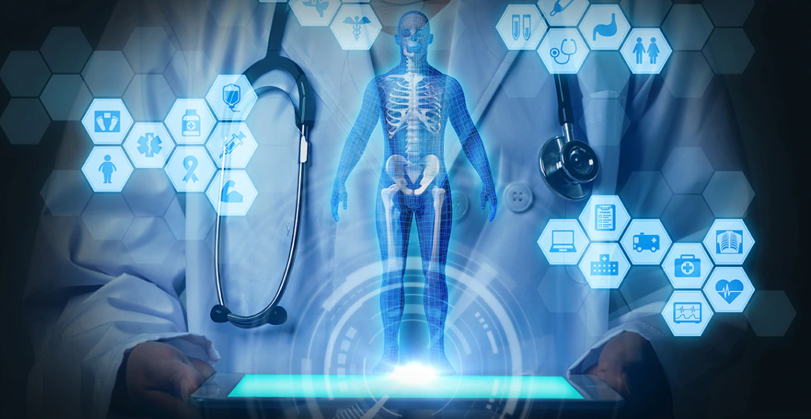 Making the move to NUCLeUS
NUCLeUS is a vendor-neutral platform. This allows all applications to be used in conjunction with modalities from a wide range of manufacturers. Clinicians can thus enjoy the benefits of using NUCLeUS Smart Applications without being tied to specific modalities.