Sony is the leading supplier of AV/IT solutions to users and institutions across a wide variety of sectors including hospitals and universities. Our solutions include PTZ cameras and professional monitors and projectors for a wide range of applications, enabling better visibility and availability of visual information where it is needed. Making every day more efficient for healthcare staffใ See how our intuitive workplace solutions connect staff with the right information, in the right place and at the right time, helping everyone work securely and efficiently.
Visualisation solutions for ICUs and ORs
Are you looking for visualisation solutions in Intensive Care Units and temporarily converted ORs? Combining our 4K PTZ cameras with our smart IP Imaging platform, we bring you a remote observation solution that allow doctors and nursing teams to watch patients remotely, reducing infection risks.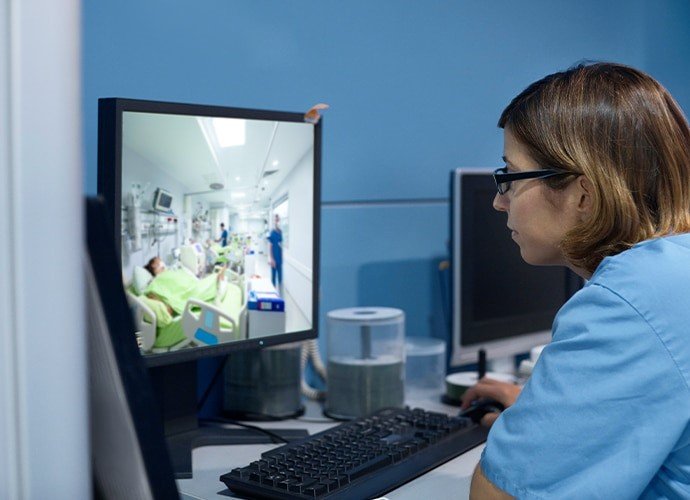 Bring the students into the OR, remotely and safely
Medical students have traditionally observed live surgery first hand. While the current environment makes 'in person' teaching impractical, our visual solutions give students in a lecture theatre or auditorium a safe view of live surgical procedures – with the same clarity experienced by the surgeons and their teams in the OR.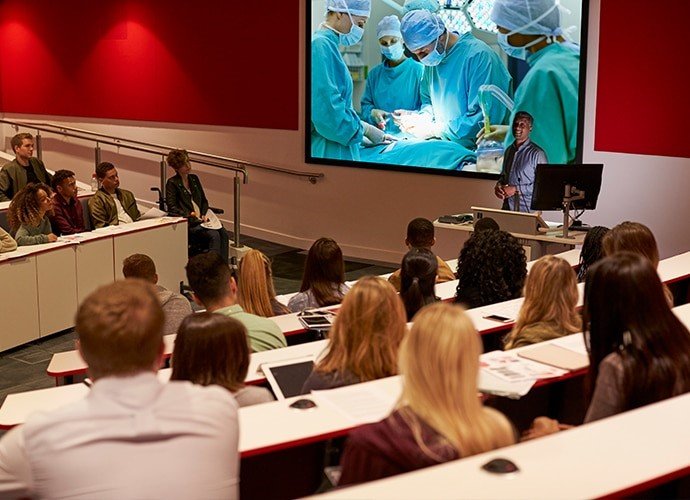 Improve sharing and collaboration for healthcare professionals
Safety precautions have made hospitals re-think engagement between consultants, patients and other clinical team members. Our networked video solutions enhance collaboration, allowing healthcare professionals to share surgical footage, DICOM, PACS and other visual content in meeting rooms or via remote conferencing links.